Favorites
Interests
Our old house
Photo Album
Marat
Perdunia
Parents
Hi, welcome to my site.
We want to share our Pomeranians with you. But only as a loan. We will also share a little about ourselves.
We live in a large 105yr. old home that we refurbished ourselves, well had help from my dad, luckily. If you have a old house you know it is never done.
I have a lovely Russian Wife, who has been here for eleven years,two teenagers, her parents, and sometimes her Nephew, all from Russia living with us! I am the only one who does not speak Russian.
We are happy to say that we have three Poms. One had pups that we just gave to my Sisters and Dad. I say give, but I sold cheap. Somehow we had one parti pom, although none is known in the bloodlines.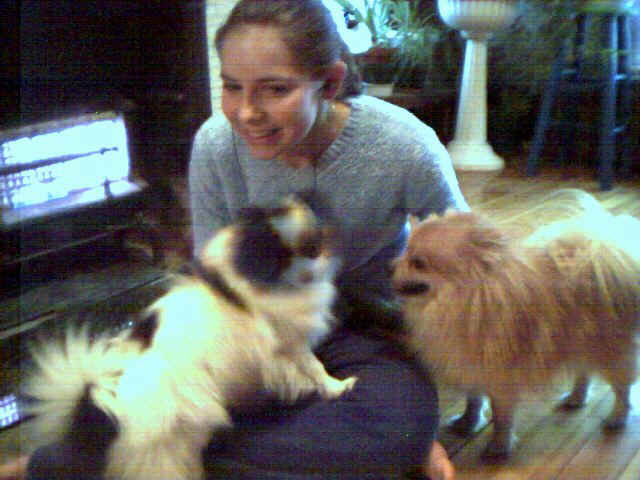 Yana, Perdunia, Snoofy
Any questions, comments, offers on our home etc.?

If you want to risk it, have fun and good luck!

Good Card
Find out about?
Protect Yourself! Lawsuits are growing fast ,this will protect you from most legal problems.
Better check!